Sun 26 April 2015 - OPEN DAY
Cornwall Croquet's first Open Day of 2015 at the club was well received, with the fine weather attracting many visitors.
Many expressed an interest in joining, commenting on the friendly reception from the club.
Anyone interested who missed our Open Day would be welcome to visit at any time (see front page for times of club sessions).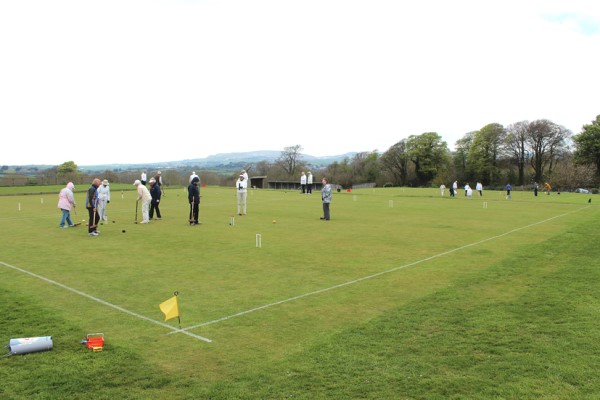 Open Day in full swing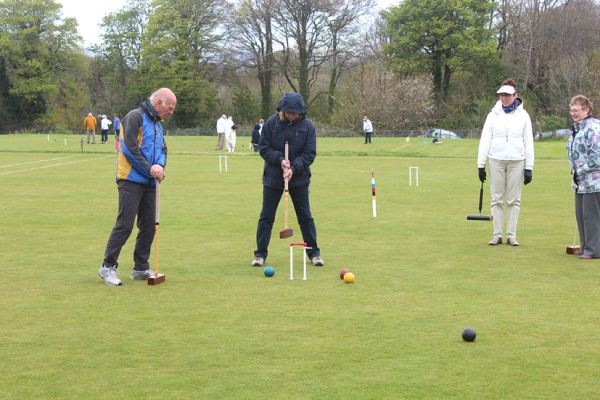 Visitors trying out croquet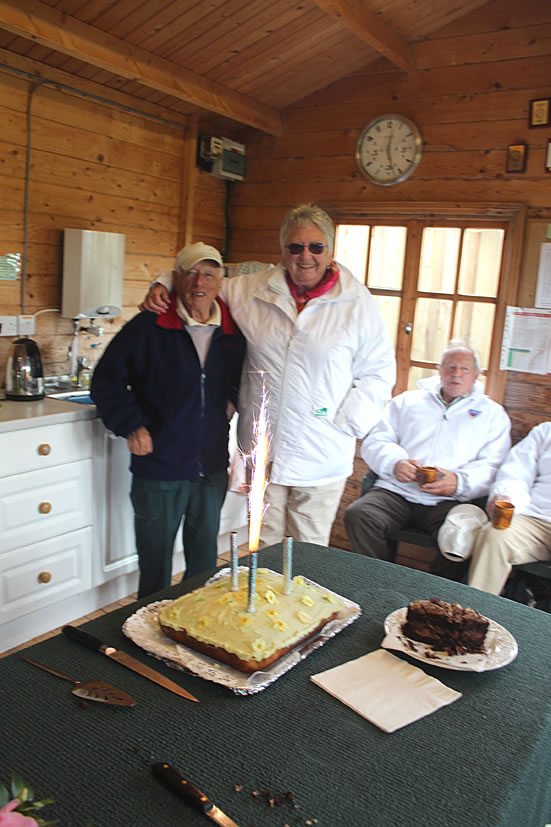 Russel's Birthday Cake !
Photos by Stephen Read.