Sat 19 Jul 2014 - Faith Hoop & Hilarity - Club Competition
The skies were clear, everybody there on time and everything was going to plan; then….. the holes for hoop 2 on lawn 1B couldn't be found. Never mind; the other 3 lawns got going and the hoop-holes for 1B were made.
The day then progressed as smoothly as ever, with players getting to the start before the current game had finished, wondering how Ron had come up with the extra turns allotted, with no relationship to actual handicaps. However, at the end of 27 matches played, there were only two or three in which the difference in scores was more than 2 or 3. Furthermore, every match, except for one semi-final, went to time; so everybody got 3 fifty-minute games in the day.
In the other semi-final, and the final, the scores were tied at full time and the winners were determined by a Golden Hoop. The winners of all four blocks depended upon the results of the final round of games, but eventual semi-finalists were Trevor Bainbridge/Liz Honey, Paul Schofield/Christine Clarke (who beat Jenny Burrows/Tony Manasseh by 1 on hoop count), Kathryn Smith/Bob Dack and Janet Bell/Joyce Wilson.
The final was then contested between Trevor/Liz and Kathryn/Bob, the latter pairing winning the Golden Hoop to take the trophy.
During the day there were two Croquet-related games to test the pairs.
The Target Croquet was won by David Edwards/Josh Crooks and the Promorush by Jenny Burrows/Tony Manasseh.
A quiz was later won by Des Honey/Linda Lang (Des was barred from using his smart phone).
Presenting the prizes, Ron George thanked everybody for coming and for making the day so enjoyable. He said that, in all the 8 years of the event, a new member had appeared in the semi-finals, and had won the final on several occasions. This year was no exception for, although only 2 new members could make the day, Bob Dack repeated last year's result of a new-member win.
Ron was thanked for organising the event by Des Honey, the club Chairman, before tea was enjoyed by all.
Annie & Margaret doing The Target Golf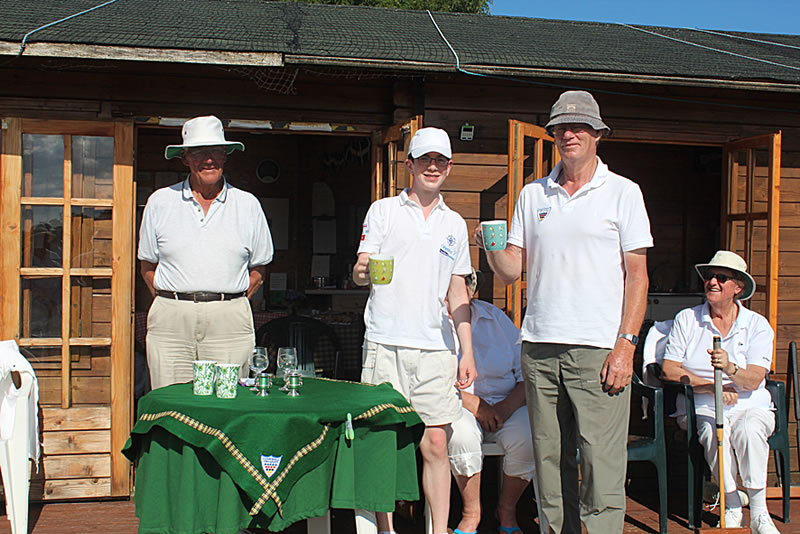 David & Josh winners of The Target Golf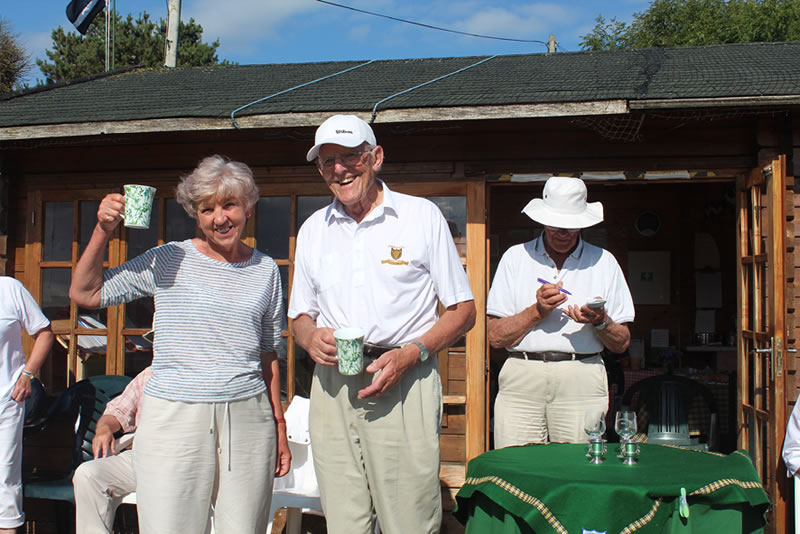 Jenny & Tony winners of The Promorush competition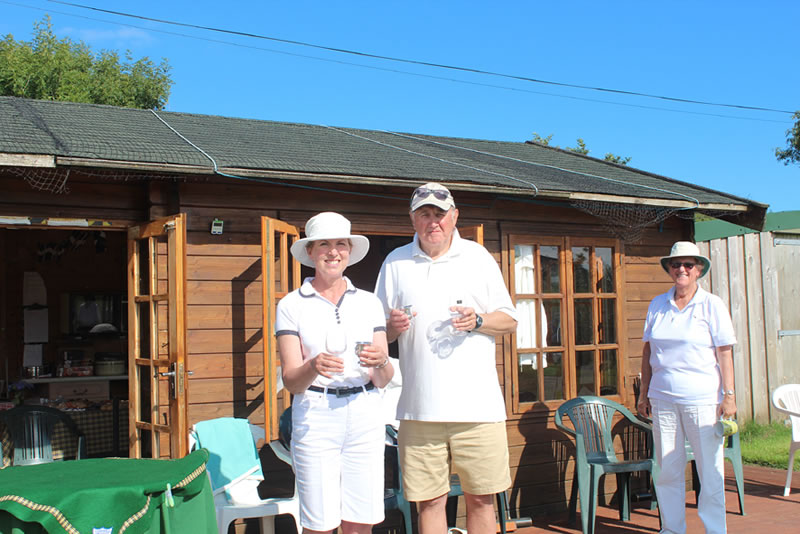 Kathryn & Bob winners of The Golf Doubles Tournament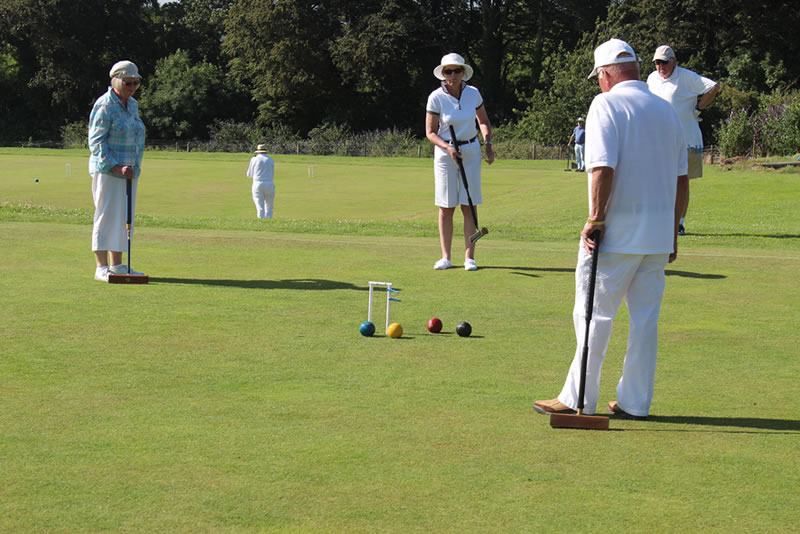 The Doubles Tournament, Kathryn runs the winning hoop
Photos by Stephen Read.