Fri 20 May 2016 - One Ball Association Croquet Charity Event
Cornwall Croquet Club held their annual event at their home club at Porthpean on 20th May.
On a dry but rather chilly day 16 members played a One Ball event aimed more at enjoyment and sociability than at competitive play.
This game, one of many variations of croquet, is played by 2 players each with one ball running through 12 hoops; hence the name One Ball.
With 16 entrants of various ability, a generous handicap was given to the novices to encourage them.
After 6 rounds of games the unbeaten winner was Rhona Foster, winning a trophy in memory of David Edwards a past chairman of the club.
The real winner was Mount Edgcumbe Hospice who received £85 raised by the event.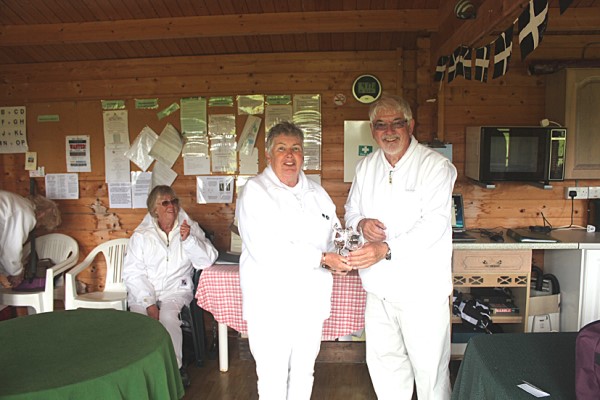 The winner, Rhona Foster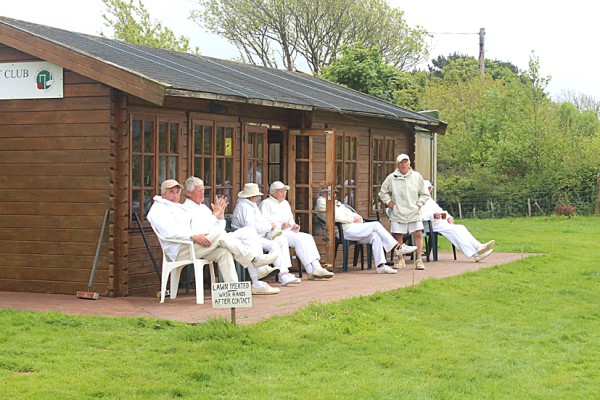 Lunch break!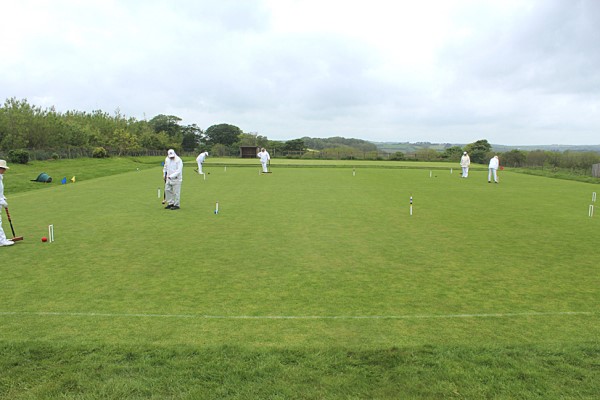 Play in full swing
Report by Des Honey. Pictures by Stephen Read.