Fri 03 Jun 2016 - SWF Golf Croquet Level Play League
(Played at Cornwall CC)
Cornwall v Sidmouth
The first of our Level Play Golf matches was played at home on a fine, windless day with the lawns in good condition.
The Cornwall team were Peter Dexter, Rhona Foster, Ron George, Des Honey, Stephen Read, Kathryn Smith and Bob Cash, having a baptism of fire in his first match at this level.
Having travelled down that morning, one might expect Sidmouth to make a slow start. That was not to be and they won all 4 doubles matches. Cornwall then rallied in the next two rounds of singles games, pulling the score back to lead 6½ to 5½.
Going in to the final round, the scores were Cornwall 7½ - Sidmouth 8½, with all to play for.
Just as one might anticipate the visitors fading, they rallied to win 3 of the last 4 singles games, giving a win to the visitors of 11½ to 8½.
Not too poor a result for level play, considering we were fielding handicaps up to a 6 and 9 against their maximum of 5.
Also, many of the games revolved around very narrow margins.
The winners left us with positive comments, praising the lawns, the tea and the enjoyable spirit of the day.
Final Score: Cornwall 8.5 Sidmouth 11.5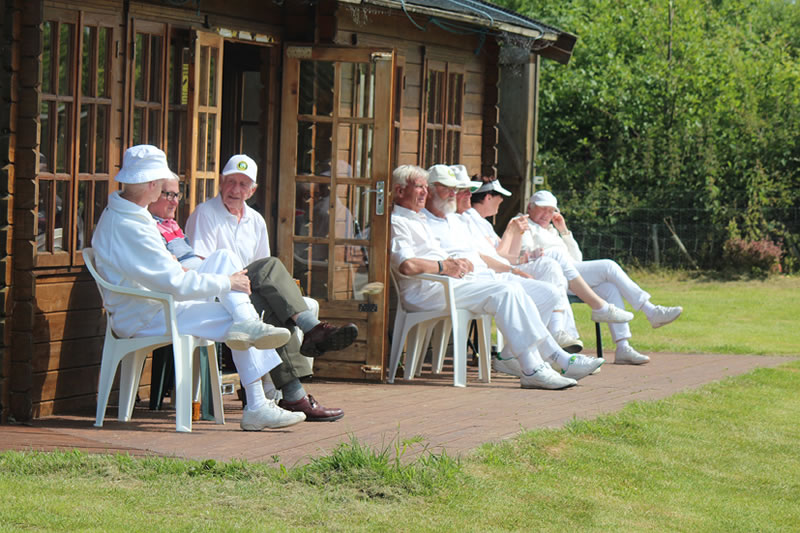 Lunch break!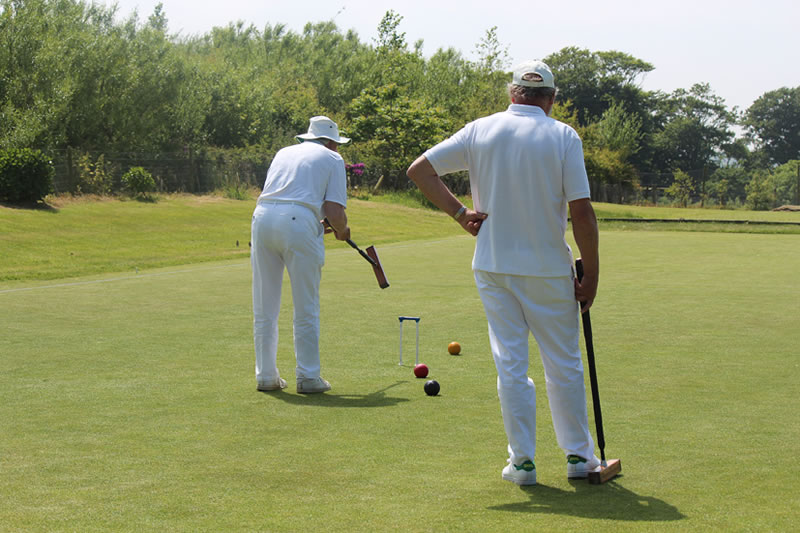 Ron George gets off to a good start with yellow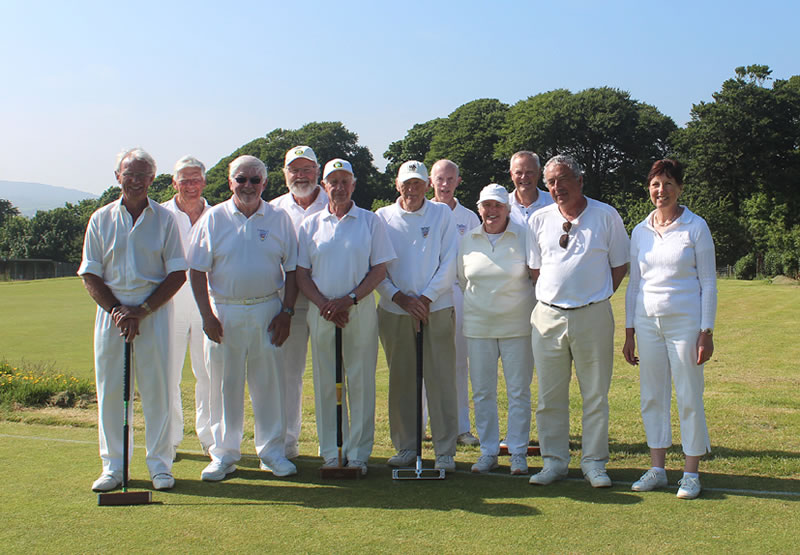 The teams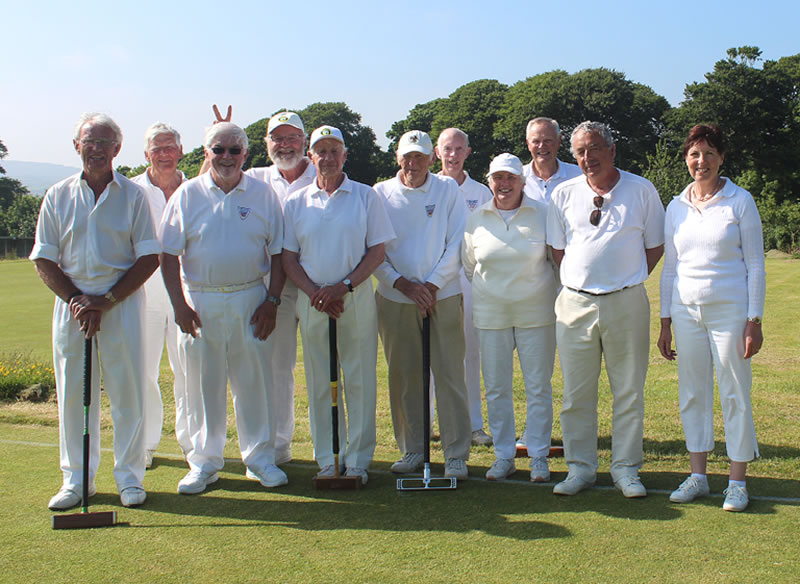 The teams( less serious - spot the difference :-)
Report by Des Honey. Photos by Stephen Read.