Sat 06 May 2017 - SWF Golf Croquet League
(Played at St Agnes CC)
St Agnes v Cornwall Porthpean
Final Score: St Agnes 13.5 Cornwall Porthpean 6.5
On Saturday 6 May Porthpean visited St Agnes, their closest neighbours in the South West Federation Golf Croquet League. Both teams fielded a full team of eight players whose handicaps for the hosts ranged from 10-8 and 10-3 for the visitors.
Under a deluge of rain the day's play commenced with the doubles games, giving Porthpean's Rhona Foster and Gill Clark a 7-5 victory over Caroline Halliday and Roger Hocking. Porthpean's Russell Moore and Graham Clark secured a 4-4 draw from their meeting with Ian Munro and Stefan Nahorski.
With no let up in the heavy rain Porthpean largely struggled to interpret the lawns and at lunch were trailing 3 1/2 - 8 1/2. Mastering any idiosyncrasies Porthpean's Janet Bell achieved success with a 7-4 win over Stefan in the morning before going on to beat Colin Leigh 7-2 in the afternoon. A convincing 7-1 victory was awarded to Porthpean's Gill Clark when she braved the continuing wind and rain in her meeting with Colin. A 6-6 draw for Russell Moore in his game with Donald Moore followed by a 3-3 draw for Graham when pitched against Caroline helped Porthpean's cause and the visitors ended the day on a high note with Felicity Owen's 7-3 defeat of Roger, aided by three successful jump shots.
The day concluded with a pleasant tea over which Porthpean dwelt upon their 6 1/2 - 13 1/2 defeat.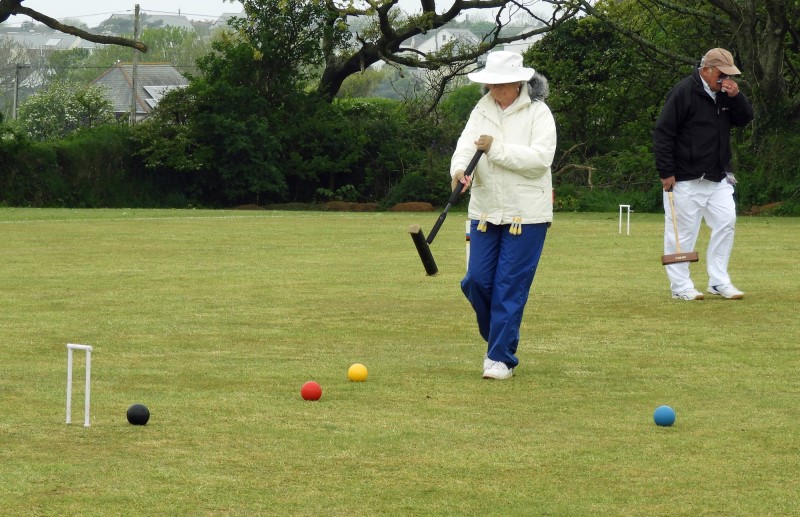 Janet Bell stalks the ball for a hoop run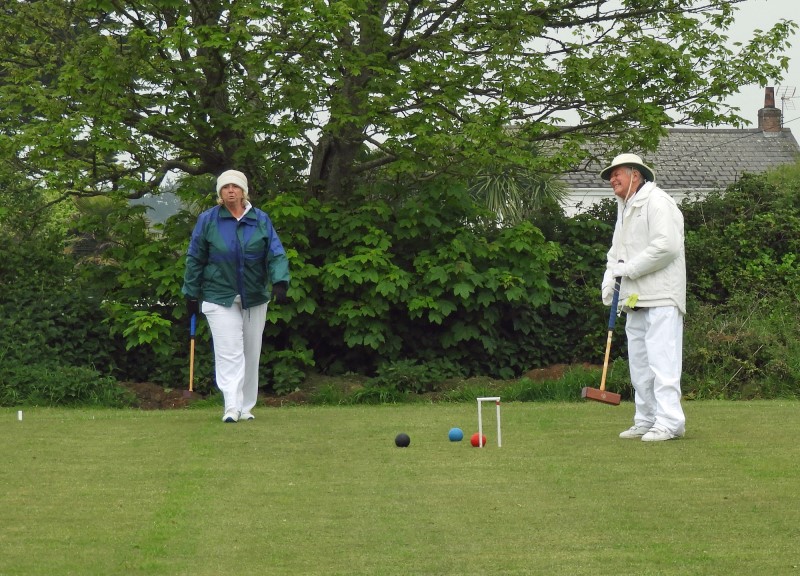 Is that a grin or grimace Graham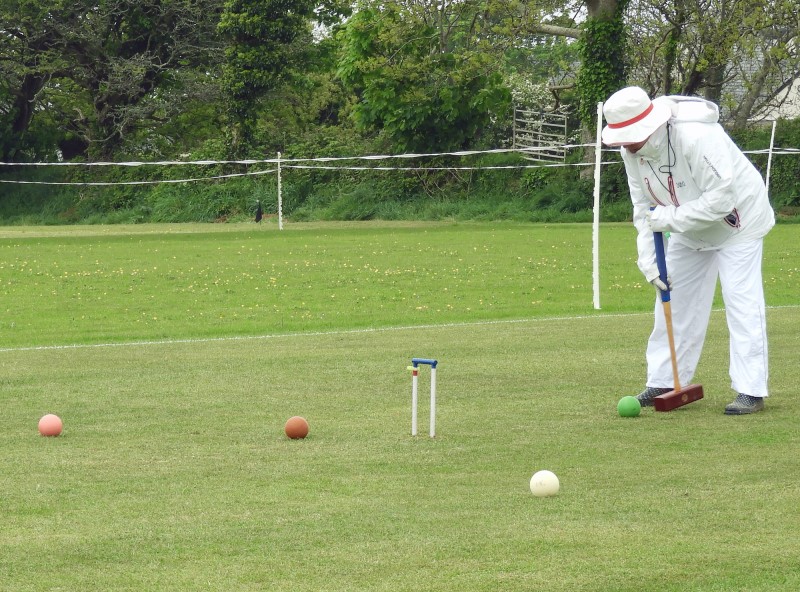 Felicity goes for the hoop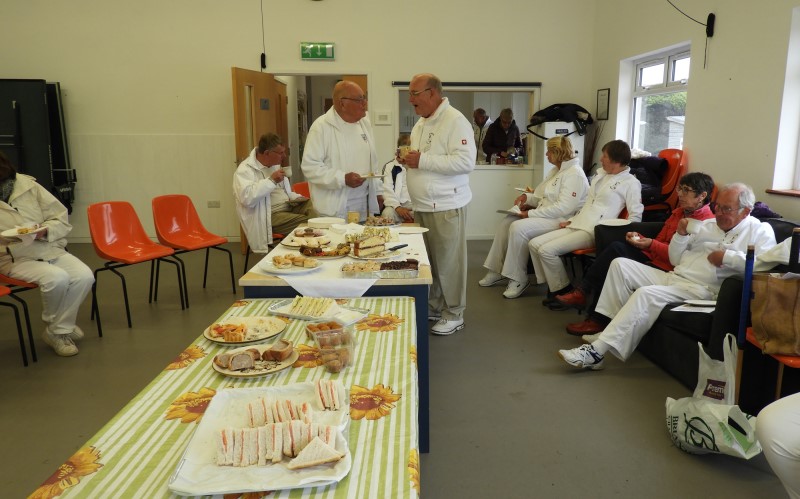 Time for a chat over tea
Report by KAthleen Moorshead. Photos by Rhona Foster.